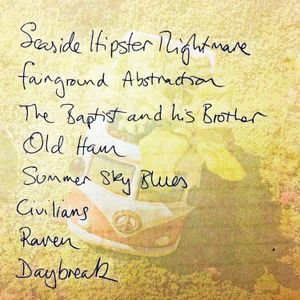 My new LP is up on Bandcamp and Soundcloud - take a listen, give us a follow :)
'Seaside Hipster Nightmare'
Some lo-fi acoustic folky-song-poems written and recorded July - September 2020. 
Guitars in various tunings, some harmonica and melodica - these are the backdrop to concise stories inspired by the ongoing strange, satirical and profoundly disturbing events of 2020. 
The lyrics are included here and there for those who like that sort of thing (and even for those who don't). 
Stay safe and forget nothing...